The Trusted Executive Car Service Charlotte NC
#1 Executive Car Service Charlotte
Get the stress off your shoulders & drive with us
At Executive Car Service Charlotte, we help our customers see and experience Charlotte as it was meant to be seen, from the comfort of one of our premier luxury vehicles. Journey with us as we safely and efficiently chauffeur you through Charlotte's many vibrant and eclectic neighborhoods in your choice of vehicle. If that weren't enticing enough, our unwavering dedication to excellence ensures your time with us will be memorable for all of the right reasons.
Over the years, the rideshare industry has significantly changed, which is why we've doubled up on our efforts to create a business ethos that thrives on impeccable customer service, and personalized care. Come and experience the golden standard of the transportation industry for yourself and leave the heavy lifting to us.
A Seamless and Simple Way to Hire a Luxury Corporate Transportation in Charlotte NC
During the past decade, the transportation industry has revolutionized itself, largely due to the discovery of new technologies and the consequent influx of rideshare companies. With so many options to choose from, finding the right fit can seem an impossible task. Despite these changes, we have remained steadfast and professional, always putting the needs of the client before everything else. As a result, we've remained the top choice for clients of all backgrounds from out-of-state professionals to our local residents.
Major rideshare services are effective in a pinch, but just about anyone can become a driver. Subsequently, your customer service experiences can vary drastically, as can the pricing on these rides and the vehicles themselves. Moreover, it's difficult to get resolutions to any issues you might have or encounter post-ride. What differentiates us when you hire our luxury Corporate Transportation Services Charlotte NC from other local and national rideshare services? We focus on creating a distinctive experience that's built and customized to accommodate the needs of each client.
Explore and Experience City Life and Beyond with Concert Transportation in Charlotte NC
Our boundaries of Executive Car Service Charlotte NC include all of the communities, suburbs, and cities located within the Charlotte metropolitan area. Moreover, our drivers are carefully selected, once for safety and twice for their knowledge of the city, making for easy transitions and smooth travels with our Concert Transportation Services Charlotte NC. Our drivers use their discretion to choose the best routes available, ensuring you arrive on time to meet your obligations. Operating from the heart of downtown to prominent bedroom communities like Concord and Gastonia, we're proud to serve as your ultimate key to North Carolina's most populous city.
Reach New Heights with our Executive Car Service to Charlotte Airport Route
Timeliness is a non-negotiable when it comes to modern-day air travel, and no one is better equipped to handle your time-sensitive itinerary than our team. We have perfected the art of airport pick-up and drop-off, having successfully and safely provided reliable transit for our clients time and time again. Give yourself the luxury of having one less thing to worry about on travel days, by choosing to opt for our services. We offer round-the-clock service to and from Charlotte Douglas International Airport, so you're free to book and travel at the ideal time of your choosing. 
Our luxury car and Charlotte car service airport are ideal for travelers of all types, and we have the volume within our fleet to accommodate multiple parties and passengers. Our drivers are all intimately familiar with the layout of Charlotte Douglas International Airport, making it easy to help you navigate the chaos of the terminals while simultaneously maintaining swift and timely drop-offs and pick-ups. 
Days of travel are by nature chaotic and high stress. Let us help shoulder the burden by providing a safe, comfortable, and stylish car where you can seek respite and find time to recenter. Your car will be waiting for you, and in keeping with our tradition of Southern hospitality, we're happy to accommodate special requests, within reason.
Here are some of the other benefits that our CLT Airport Black Car Service customers can look forward to:
Our Luxury Car Service in Charlotte NC is Perfect for your next Special Event
We're honored to play a part in your special day by driving you with our special transport in Charlotte to and from your life's most important events and milestones. With a fleet of stylish and luxury vehicles at your disposal, the choice is yours in how you'll arrive on the day in question.  To further personalize your VIP experience, we're happy to accommodate special requests. Whatever it takes to make your special day one for the books. 
Our professional drivers are approachable yet professional in their demeanor and appearance, in an attempt to match the nature of your event. From proms to weddings, and everything in between, we look forward to cultivating a truly magical and indulgent experience for all of our clients.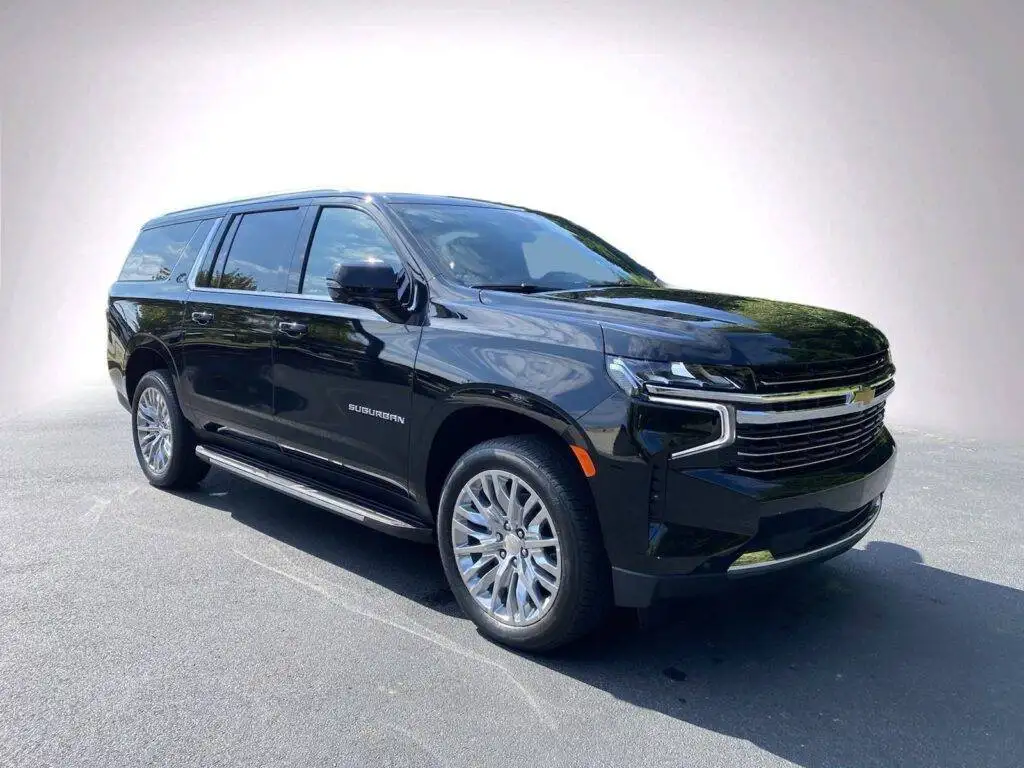 The Charlotte NC Locals Choose for Versatility
We know that with the open road comes an inexplicable pleasure and freedom. Given the opportunity, we'd love to make something special out of the seemingly mundane, by providing an elevated Sports Transportation Services Charlotte NC experience that focuses on putting the joy and excitement back into driving. Tailor-made to fit your specific requests and requirements, it is our sincere pleasure to host you in what we believe is one of the greatest cities in the world. 
Whether your style is understated and chic, or energetic and lively, we will provide the perfect experience for you. Our reputation for excellence is derived from our continuous ability to fully satisfy our unique selection of clients.
Executive Car Service Charlotte is Ideal for:
Airport Travel Via Charlotte Douglas International 

Corporate Trips, Getaways, and Excursions

Discreet Travel for High Profile Clientele

Conventions 

Funerals and Celebrations of Life

Special Events (Weddings, Sweet 16's, Prom) 

Concerts, Festivals, High Profile Events

Personalized Travel for both locals and visitors

And more.
What Sets us Apart- Our Commitment to Safety and Transparency
For some, the idea of travel can be daunting and difficult. Our goal has always been to accommodate clients of all types and to ensure they receive an unparalleled customer Charlotte car service experience, rooted in respect and care. Upholding that promise begins by creating a culture of safety and transparency that aims to protect both our clients and drivers. Every rider is guaranteed a safe, enjoyable, and efficient trip. In order to safeguard these promises, we have created the following policies for those enlisting our car services. Explore these experiences and more with our diverse range of services. Additionally, discover our commitment to excellence and reliability in providing other services tailored to meet your unique transportation needs.
Routine and Continual Adherence to Car Maintenance and Upkeep
We've carefully curated a fleet of high-performance vehicles, designed to bring you the most transcendental experience on the road. Furthermore, we protect our investments by ensuring our cars are regularly attended to, both cosmetically and mechanically. We strictly adhere to all manufacturer guidelines, including those implemented at the state level. If a car is active in our fleet, it has undergone the proper clearance for safety as outlined by North Carolina state laws and regulations, especially those pertaining to commercial vehicles and transport. We maintain an immaculate outer appearance, with daily cleanings and upkeep as part of our ritual. If we've flagged any safety issue in our cars, they are immediately and indefinitely suspended from service until cleared for reinstatement.
Meticulous Hiring Practices for Our Drivers
In order to work for our company, all prospective drivers are subjected to strict hiring practices. All drivers must pass a criminal background check and produce a clean driving record with absolutely zero infractions. If at any point a driver is out of compliance with our code, they are immediately terminated.
Above Average Knowledge of the Charlotte Metropolitan Area
When hiring our drivers, we go the extra mile to test their knowledge of Charlotte interstates, thoroughfares, and main arteries. The more knowledge they possess, the easier it is for them to drive safely and with fewer distractions. In the event of excess traffic, road work, or blockage, our drivers can come up with alternative routes to ensure you get to your destination on time.
Proper Licensure and Credentials
When looking to a luxury car, locals and visitors should always seek to verify that they're working with a reputable company. We stay compliant with all state laws and regulations as they pertain to commercial licensure. From drivers to corporate, all of our licenses are current and valid. In addition, we subject our cars to regular screening and tests as outlined by North Carolina law.
Executive Car Service Charlotte is the best option for airport transportation! I've used them twice now and both times Peterson (my driver) always arrives exactly on time with a pleasant smile. Their cars are also very nice--especially compared to other companies' tiny mini vans... Peterson really knows how customer service should go down - so thanks again!
With all the options available to me, I have chosen Executive Car Service Charlotte for my transportation needs. They are reliable and safe with very professional drivers who go out on calls even late at night when other companies don't answer their phones! They have been a wonderful service to me. Not only are their drivers professional and safe, but the entire staff is so nice! I would never want any other executive car service in Charlotte NC after using this one for such an extended period of time because all those other companies just don't compare.
The transportation I had this past week with Peterson and Executive Car Service Charlotte was nothing short of incredible. The friendly conversation we engaged in during my ride made for a memorable time, the immaculate condition that is typical when it comes to their vehicles really showed itself off as well--I couldn't have asked for anything more from them! And finally communication via text message before picking me up made everything run smoothly while returning home after traveling abroad. Thanks Peterson!
Between rideshares, taxis, and other local transportation alternatives, it's only natural to question the right course of action for your transportation needs. Fortunately, we've made it easy, by highlighting a few of the top reasons why we believe our executive car service Charlotte NC is the right choice for you:
LOCALLY OWNED AND OPERATED
When you support us, you support a crew of local drivers who are passionate about what they do. Our luxury car in Charlotte is proudly sustained by an exemplary crew of drivers, who year after year continue to represent the spirit and heart of our great city. We thank you for supporting local when you opt for our grassroots operation.

Ultimately, it is the clientele who keep us in business and allow us to provide an exceptional transportation experience. As a result, it is our ultimate pleasure to continue to find ways to raise the bar and elevate your time with us, whether short or extended. While every business must profit, our company was founded on a passion for customer service and creating a truly specialized experience that's memorable for all of the right reasons. We are truly honored to represent the caring and considerate culture of Charlotte.
Whether they're opting for special event transportation or a CLT Airport limo, we have a responsibility to deliver our clients from point A to point B safely. You can rest comfortably in our care knowing that every component of our operations from drivers to the fleet has been assessed and cleared for road safety.
Our ultimate goal is to create an unparalleled hospitality experience that leaves you fully satisfied. We never tire of receiving your positive feedback, which is why we do everything in our power to always provide an exemplary experience.
A Reputation for Excellence in Art & Events Transportation in Charlotte NC
Reliable, trustworthy, and transparent, we're proud to have built and maintained a healthy company culture where feedback is not only welcomed but encouraged. We routinely check the temperature of our clients and employees to find out where we're excelling and where we can improve. With the ultimate goal of providing an exceptional transportation experience, we welcome your feedback and are always available to discuss any concerns you may have. As your trusted Art & Events Transportation Services Charlotte NC and beyond, it is our duty to continually look for ways to enhance your experience. If any portion of your transportation was not absolutely satisfactory, please contact us and let us know so we can address the issue.